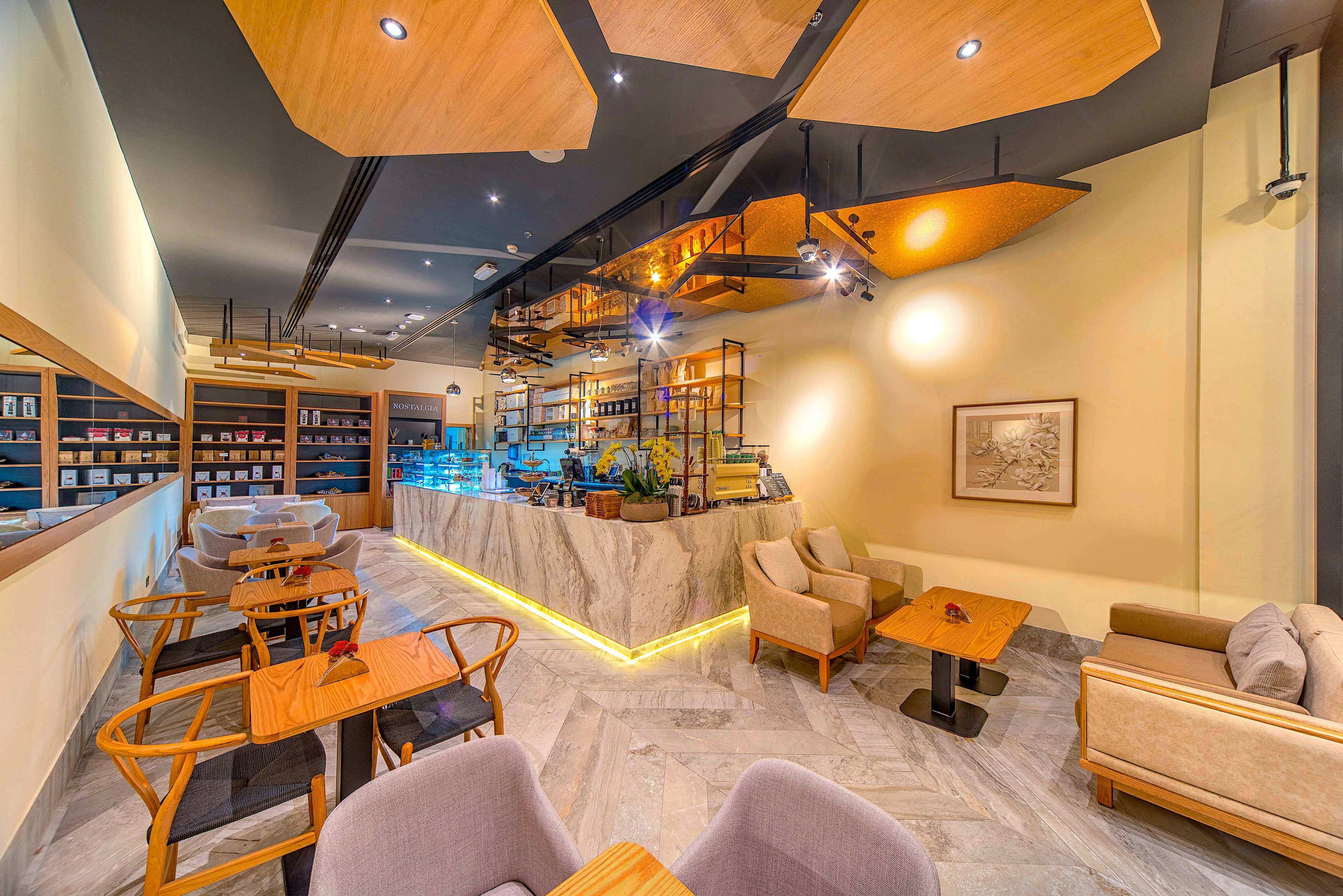 Our fitout contracting services are tailored to the specific needs of our clients. We understand that fitout contracting is an essential part of any interior design project, as it involves the actual construction and installation of the design plan for the interior space. At Exotic Interiors Studio, we have a team of experts who specialize in every aspect of fitout contracting.
Exotic Interiors Studio is a leading interior design and fitout company that caters to high-end customers in retail, hospitality, commercial, and residential sectors. We offer range of services, including architectural and interior designing, fitout contracting, joinery, and project management. In fitout contracting we specialize in 
Civil Works

MEP Works

Sign Works, Glass Works & Branding

Security System & Networking
we are passionate about transforming spaces into stunning and functional environments that exceed our clients' expectations.  we understand that different industries have unique needs when it comes to fitout services. That's why we offer tailored fitout solutions for a range of industries, including restaurants and cafes, offices, and retail shops.
As experts in the hospitality industry, we understand the importance of creating a welcoming atmosphere in restaurants and cafes. Our fitout services include designing and installing customized furniture, lighting, flooring, and branding elements to create an immersive dining experience. From cozy cafes to elegant fine dining restaurants, we can design and build a space that is both inviting and functional.
Offices & Commercial Spaces
In the fast-paced world of business, creating an inspiring and productive work environment is essential. Our fitout services for offices include everything from space planning and design to complete fitout solutions. We work with our clients to create a functional and ergonomic layout, customized furniture and joinery, lighting, and branding elements that reflect their company's values and culture.
The retail industry is highly competitive, and a well-designed retail space can make all the difference. We specialize in creating unique and engaging retail environments that maximize customer engagement and sales. Our fitout services include custom joinery, lighting, signage, branding, and security systems to create a visually stunning and immersive shopping experience.
Why Exotic Interiors Studio?
As a renowned interior fit out company, we're committed to delivering exceptional interior design and fit-out services that exceed our clients' expectations.
Why settle for ordinary when you can have extraordinary? Discover how Exotic Interiors Studio is your ultimate fitout contracting partner.
Attention to Detail: We pride ourselves on our attention to detail, ensuring that every aspect of the project is executed to the highest standards.
Customized Solutions: We take a tailored approach to every project, ensuring that every design and fit-out solution is customized to meet our clients' specific needs.
Quality Materials: We use only the highest quality materials and products, ensuring that every project we undertake is built to last.
Skilled Craftsmen: Our team of skilled interior fit out contractors is passionate about delivering exceptional results, and they take great pride in their work.
Project Management: We assign a dedicated project manager to every project, ensuring that the entire process is managed efficiently and effectively.
We are passionate about creating exceptional interior design solutions that exceed expectations. Contact us today to learn more about our services and how we can help you create the perfect interior design for your space. Visit our portfolio to check our work 
Frequently Asked Questions