Interior Design Company in Dubai
Your spaces speak volumes; we make sure they sound melodious. Our expert interior design services result in beautiful and functional spaces that reflect your unique style and personality. At our luxury interior design company, we specialise in crafting exceptional, intricate, and sophisticated designs for spaces, places, and experiences. We hold a strong conviction that providing individuals the chance to design what they cherish leads to remarkable outcomes.
Our clientele encompasses homeowners who seek to transform their living quarters into a luxurious haven and business owners who aim to make their establishment more memorable. Our objective is to craft design experiences that are remarkable, engaging, and of unparalleled quality, bringing our clients' vision to life through design in spaces and places. We believe in creating an experience that will leave a lasting impression on people for a long time.
Our mission is simple and one purpose to develop design experiences that are distinctive, compelling & of highest quality that bring our client's dream to life in places and spaces
We Envision to be a world-Class team that continually pursues growth & practice excellence from initial concept to execution - expanding our reach to the retail, residential, hospitality & commercial markets in the region.
We foster a culture of excellence , encourage teamwork and healthy competition. We value integrity & fairness in our work. Ou Associates are expected to display high ethical standards in all facets of life, both in their professional and personal endeavours.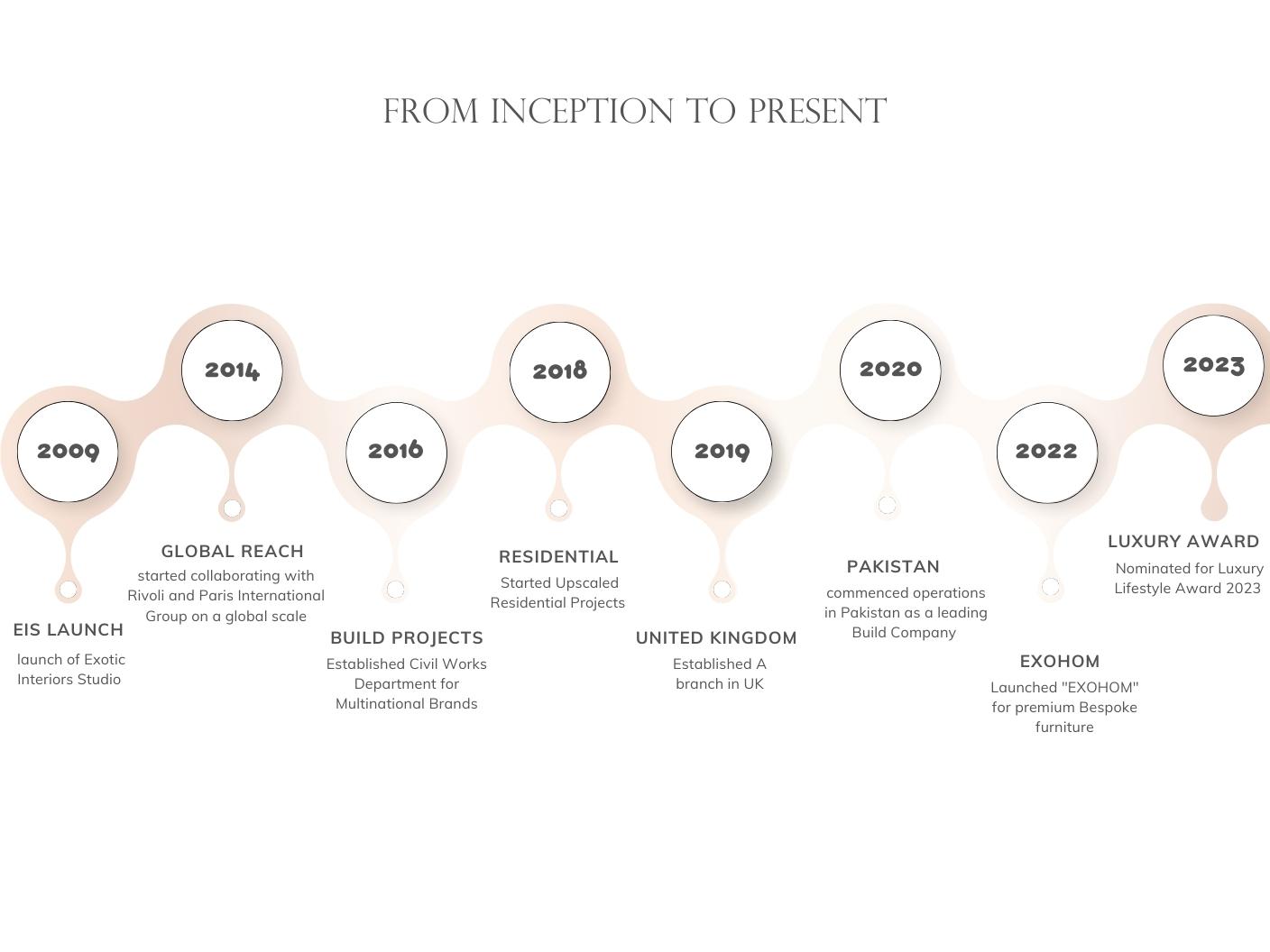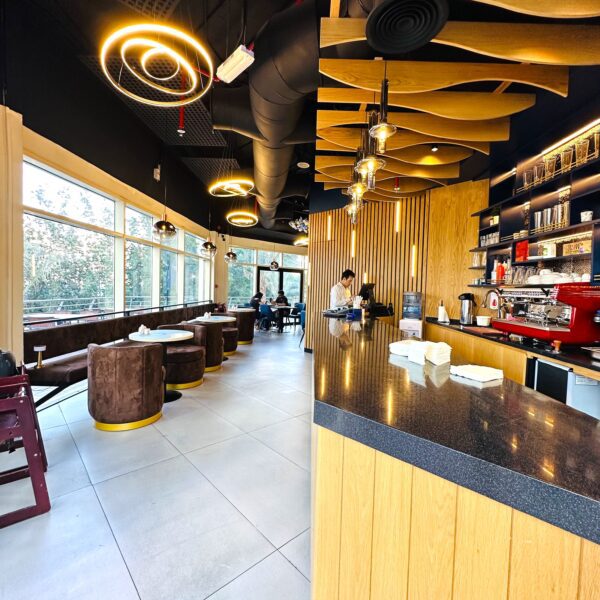 We specialise in creating inviting and functional spaces that are perfect for dining and socialising. From cosy cafes to upscale restaurants, we'll work with you to create a space that your customers will love. We design restaurants keeping interactions in mind. It is more than just food – it is to unwind, meet, celebrate, and in some cases, work too. Some of the ground-breaking restaurants and café designs offer the feel of customer-centric appeal. You will also experience the comfort, functionality, and custom design finish of our projects.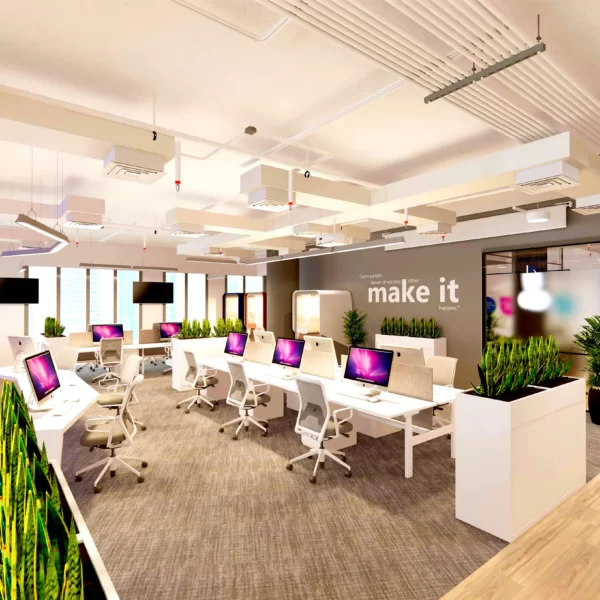 We understand the importance of creating a professional and productive workspace. Our designers will work with you to create a space that is both functional and aesthetically pleasing. Our commercial projects show you all kinds of designs ranging from shops, offices, retail, and salons too. We carry out each project to meet all the commercial needs of any business and each step shows the authenticity of our work. Visit Our Commercial Projects.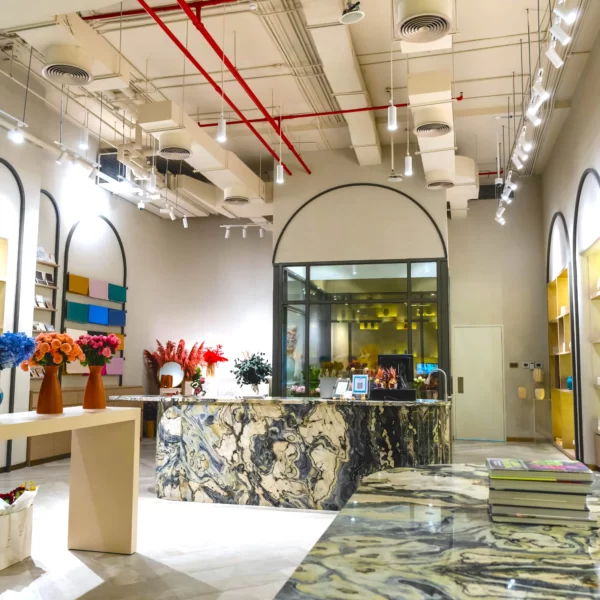 We know that retail spaces design affects your bottom line directly. Hence, they need to be both visually appealing and functional. Our designers will work with you to create a space that showcases your products and attracts customers. We are inventing new ways to satisfy your retail needs by creating the finest retail designs for various stores in Dubai. Our project displays the effort and creativeness of our designers. See and get inspired by the interactive and functional retail spaces. Visit Our Retail Projects.​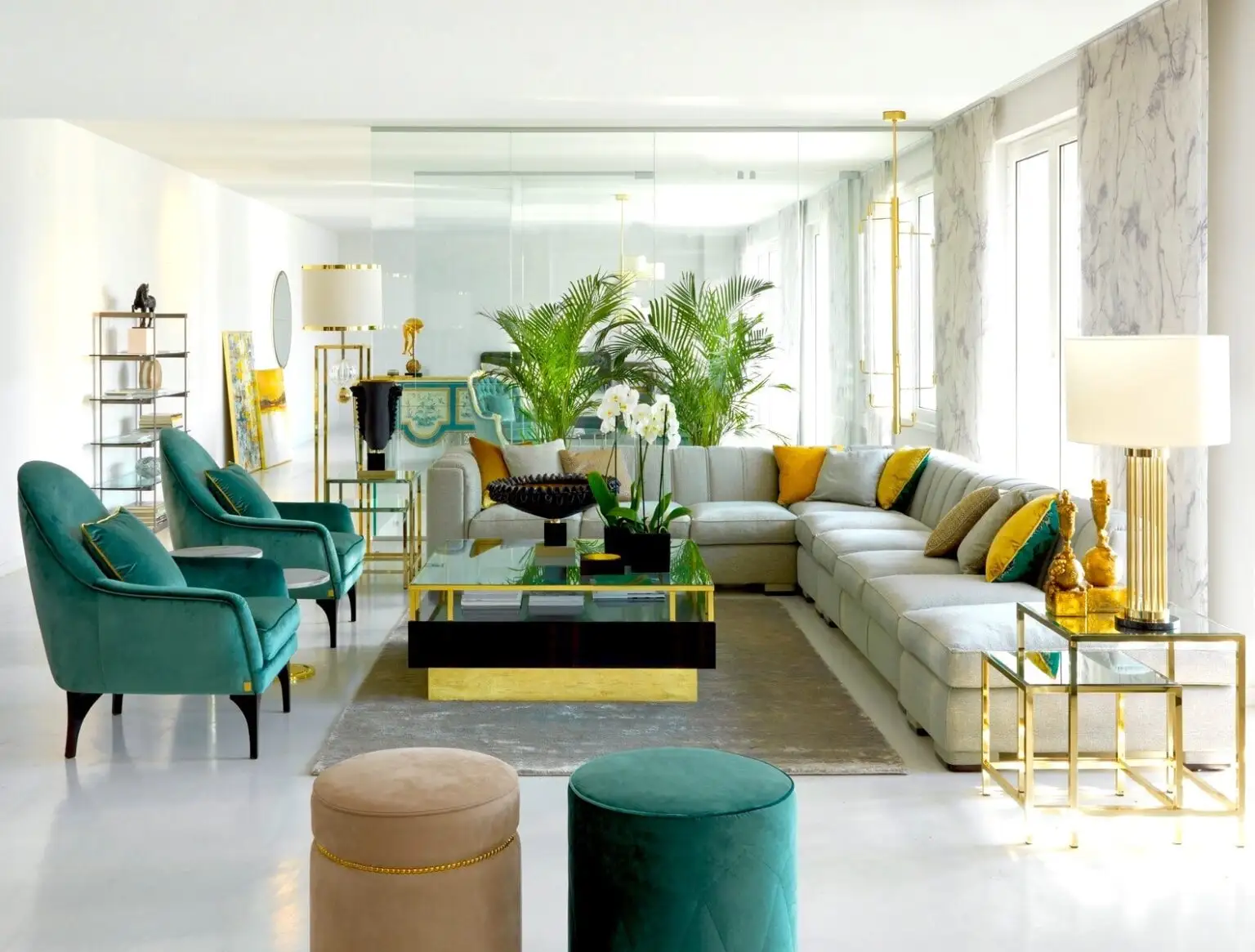 In the words of Nate Berkus, "Your home should tell the story of who you are, and be a collection of what you love". Spaces that feel like you have been living in them forever as soon as you step in. Our designers strive to build apartments and houses that are your own in every sense of the word. Our recent products are all about unique floors, stylish ceilings, and the perfect interior finishing of various homes. Our team of designers will work with you to create a space that is both beautiful and functional. We'll help you choose the perfect colour scheme, furniture, and accessories to create a space that feels like home. Visit Our Residential Projects.
As one of the leading Interior design companies in Dubai, our designers do not shy away from offering the most in-demand kiosk designs too. Everything from concept, colours, Materials, and Finishes is mesmerising for the eyes of your audience.We specialize in designing and creating eye-catching kiosks that will grab the attention of potential customers. Our designers will work with you to create a space that is both functional and visually appealing. Visit Our Kiosk Projects.
Numbers Speak For Themselves
Let's Design Something
Exotic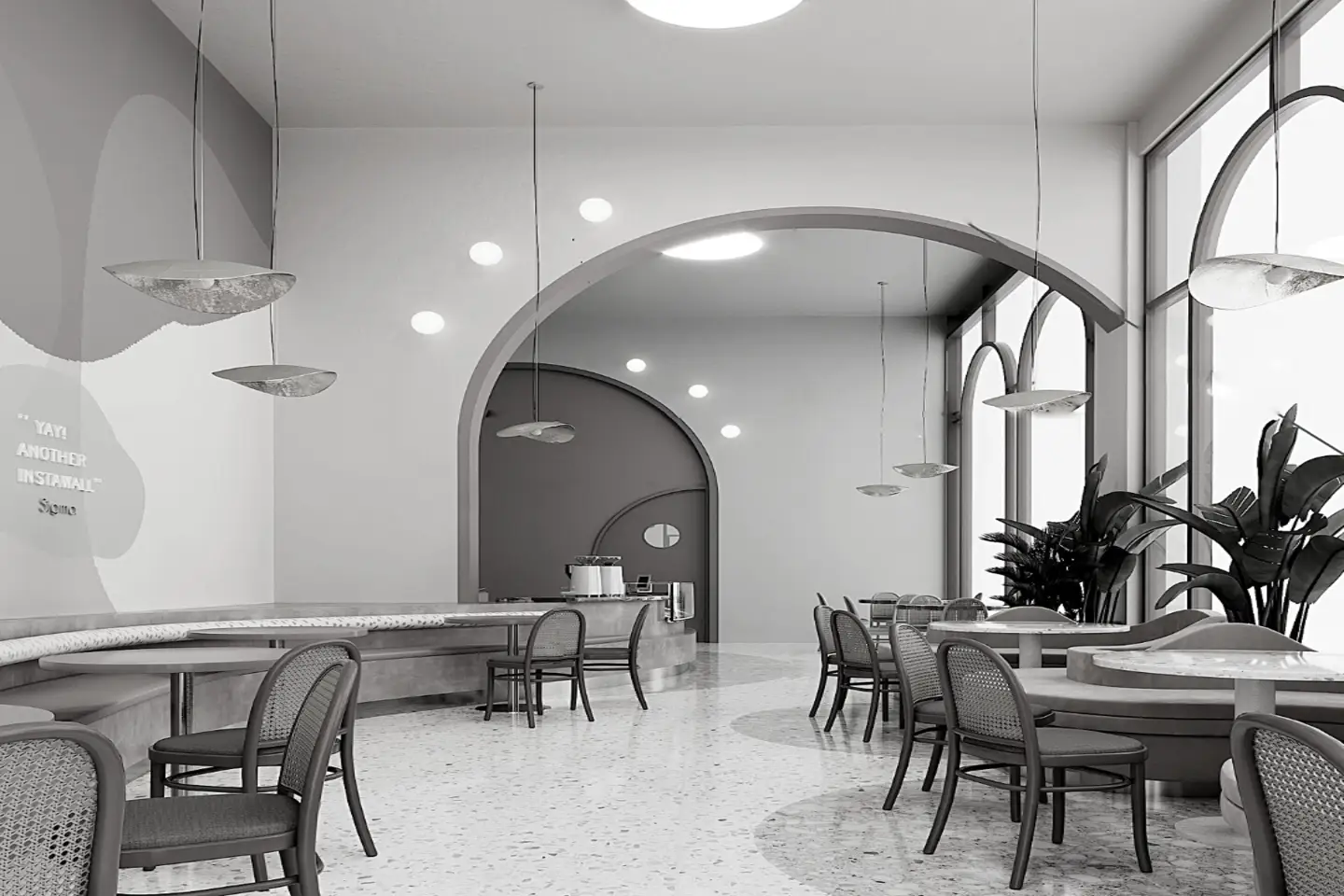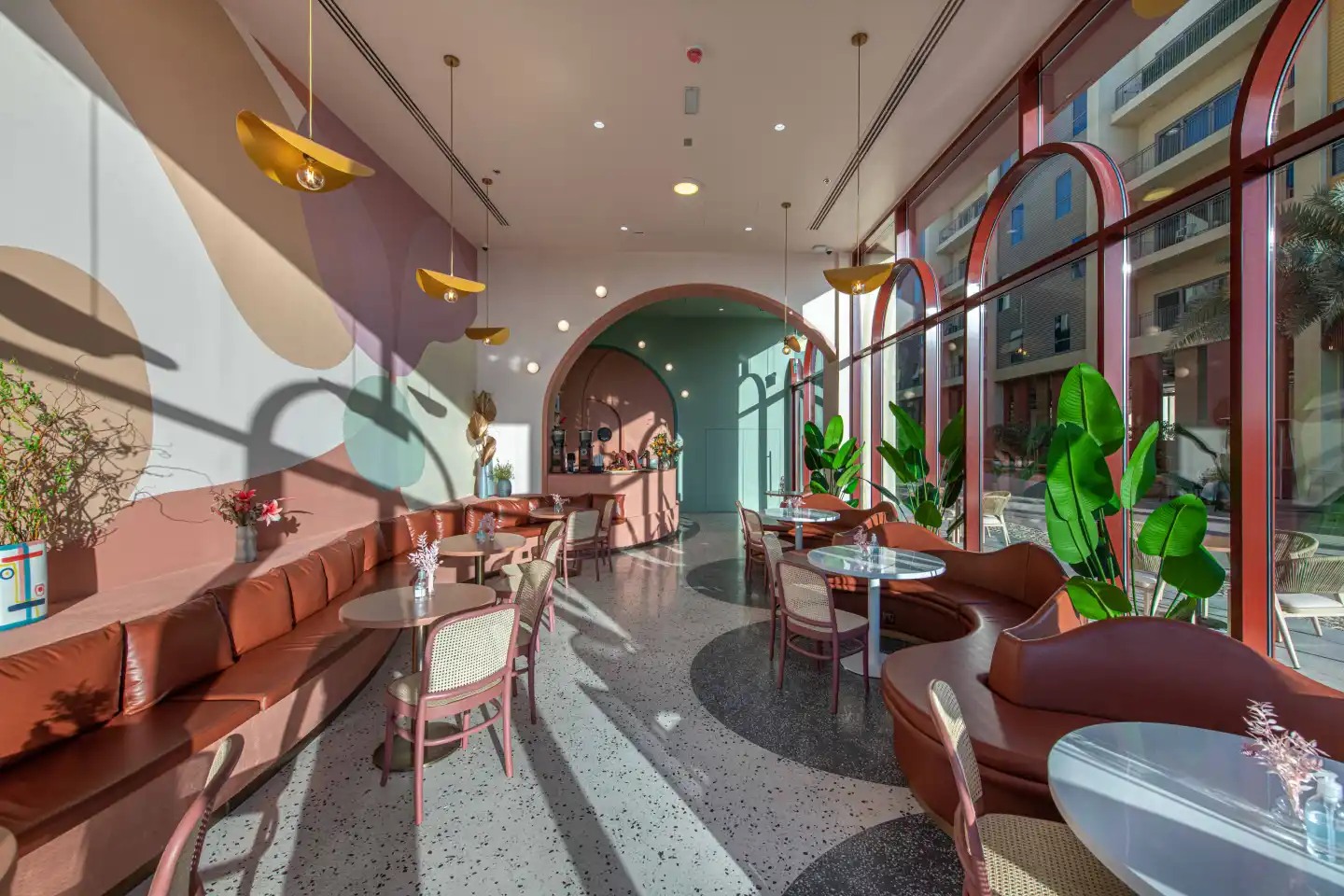 Design to reality
What our clients say About Exotic Interiors Studio?
See how our customers rate their experience with us, see more
Browse through our blog for design tips and tricks, industry news, and in-depth features of our projects