Introduction:
Kids room design can be tricky. Designing a space for little people is one part of the job that many interior designers enjoy the most. It's a chance to incorporate bright and cheerful themes into the space for the most energetic residents of a home. It also presents the challenge of making sure that the space is not only fit for the needs of the kids, but also for their caretakers.
Depending on the child's age and needs, his or her room will need a variety of features. Here are 5 kids room design essentials to create a fun and functional kids room: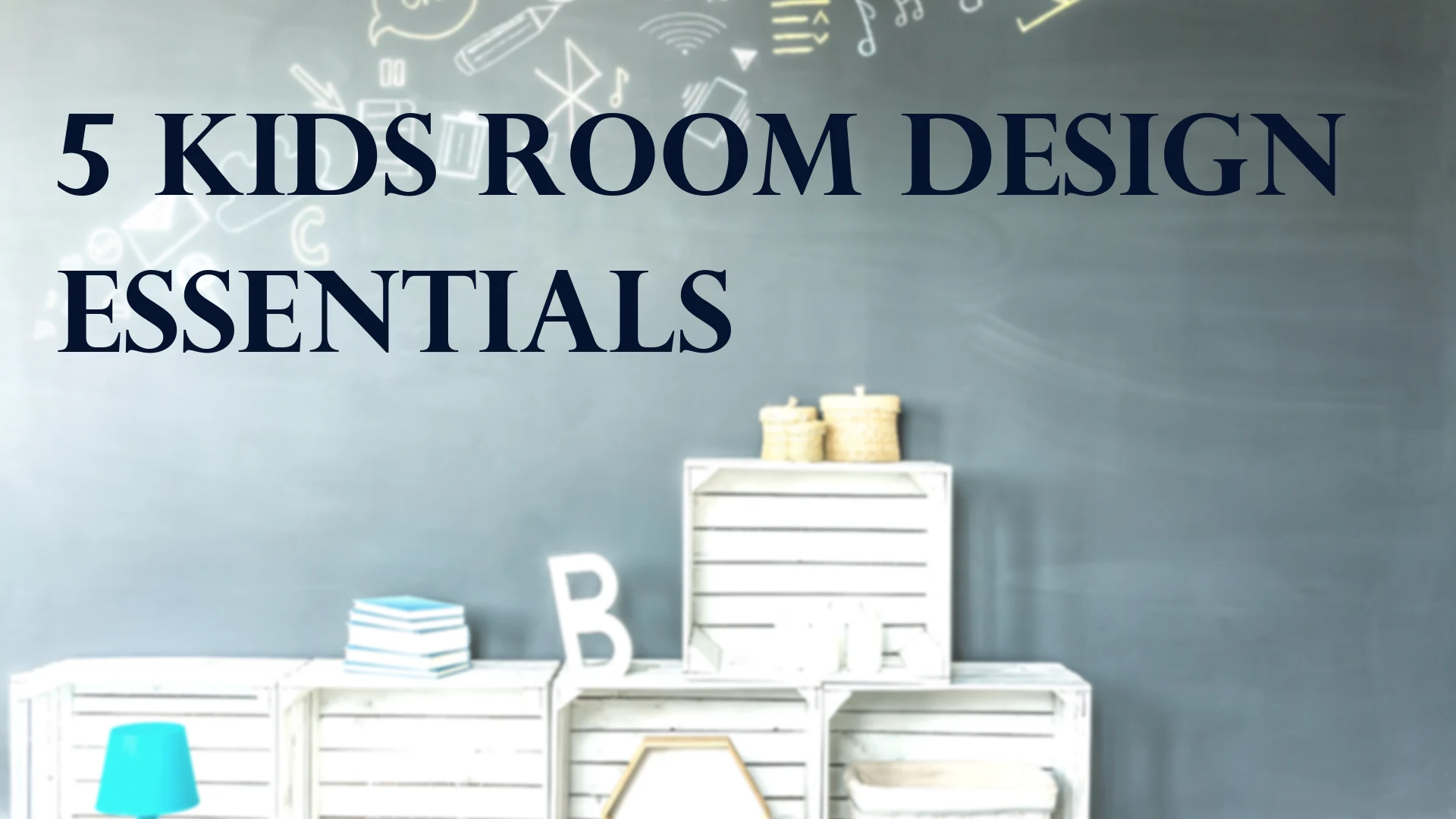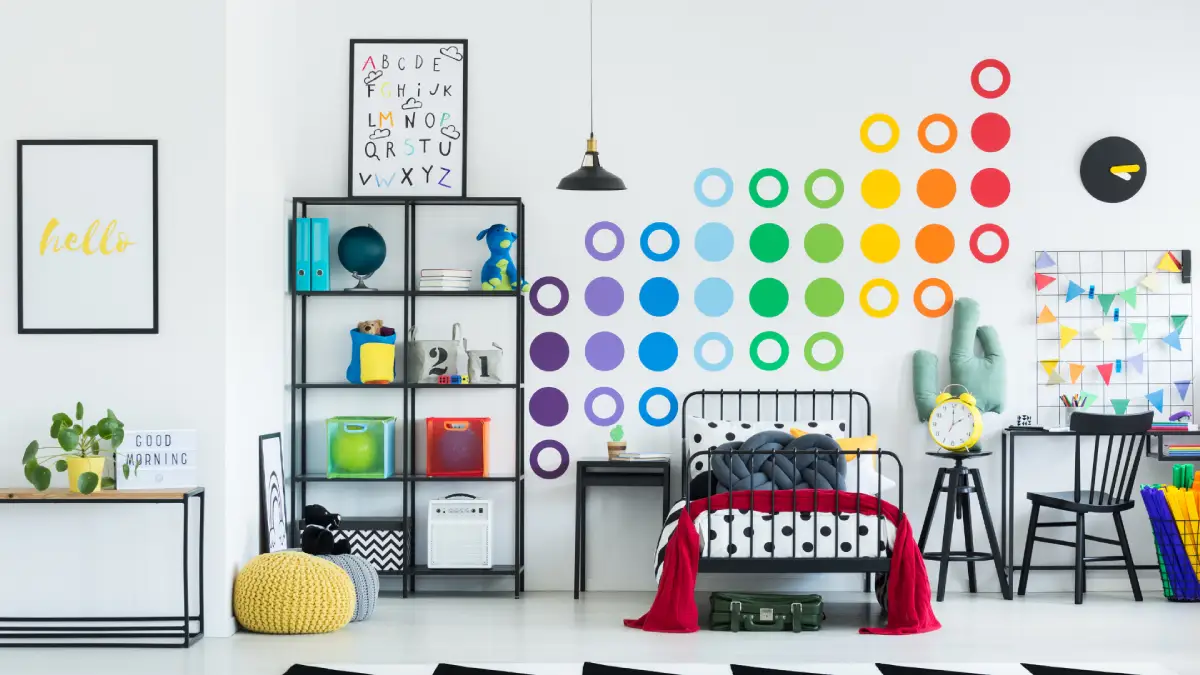 It is common to design a child's room based on a theme, but it's important to keep it to something that they're genuinely interested in so they can enjoy it for a few years before they'll eventually ask to redesign. For more flexibility, sticking to a color theme would help the room grow right alongside the child without having to redecorate too often.
2. MULTIFUNCTIONAL FURNITURE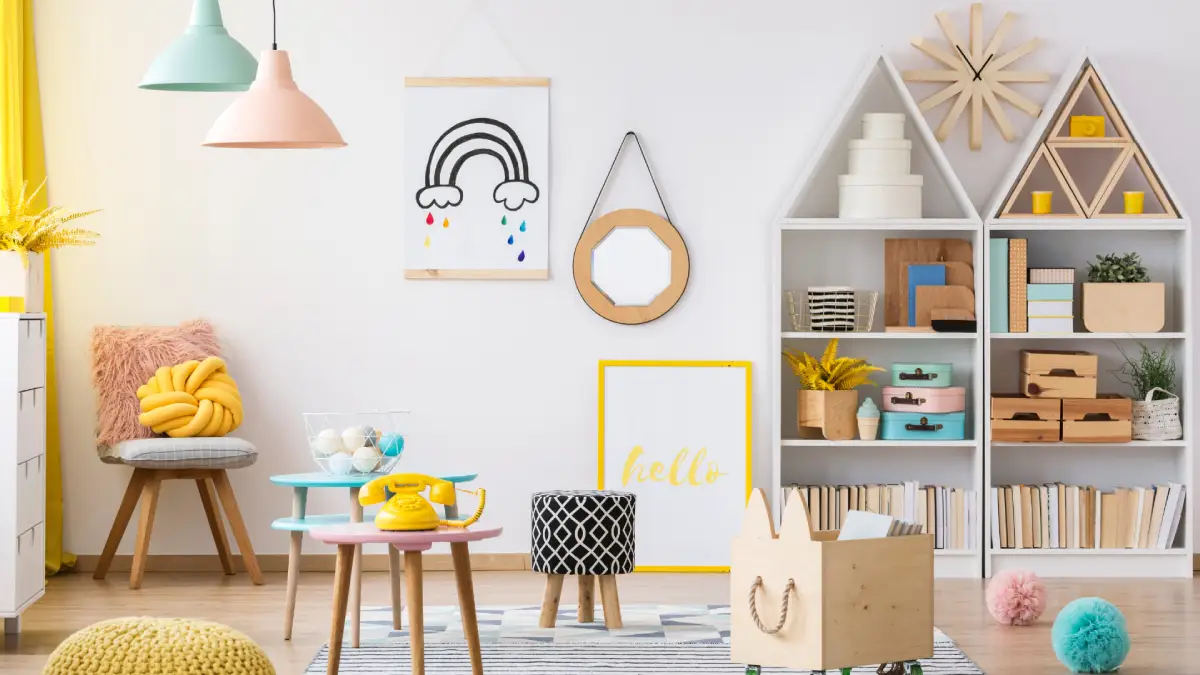 Kids outgrow their decor and furniture every few years so it's important to opt for affordable items without skimping on quality. You can find modular furniture that also serves as storage to keep all of the countless tiny things that are needed to raise a small human. Consider having low, sturdy furniture that kids can easily reach for without the threat of toppling over.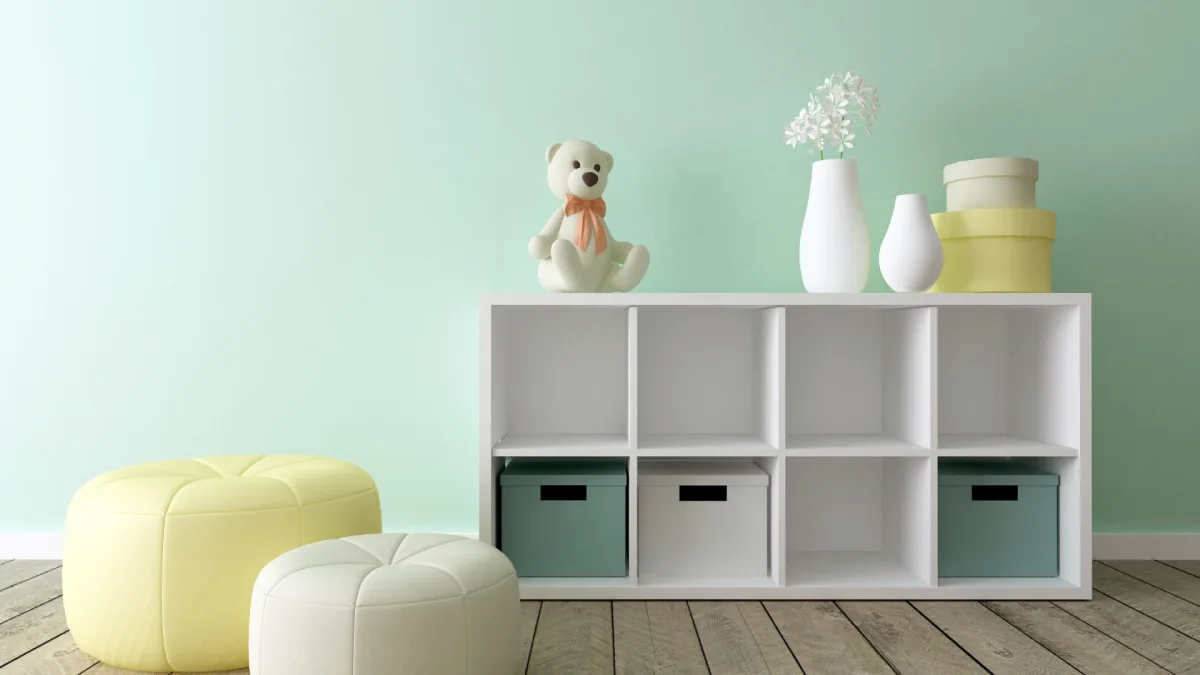 A big concern for parents of small children are the tiny, hard to organize clothes and the many toys that are almost always in various levels of disarray on the floor. This is why it's important to maximize the space for maximum storage without crowding it out. Bins with lids and open shelves are generally better options than tall cupboards or drawers that might hurt their fingers.
4. CREATIVE SPACE IN KIDS ROOM DESIGN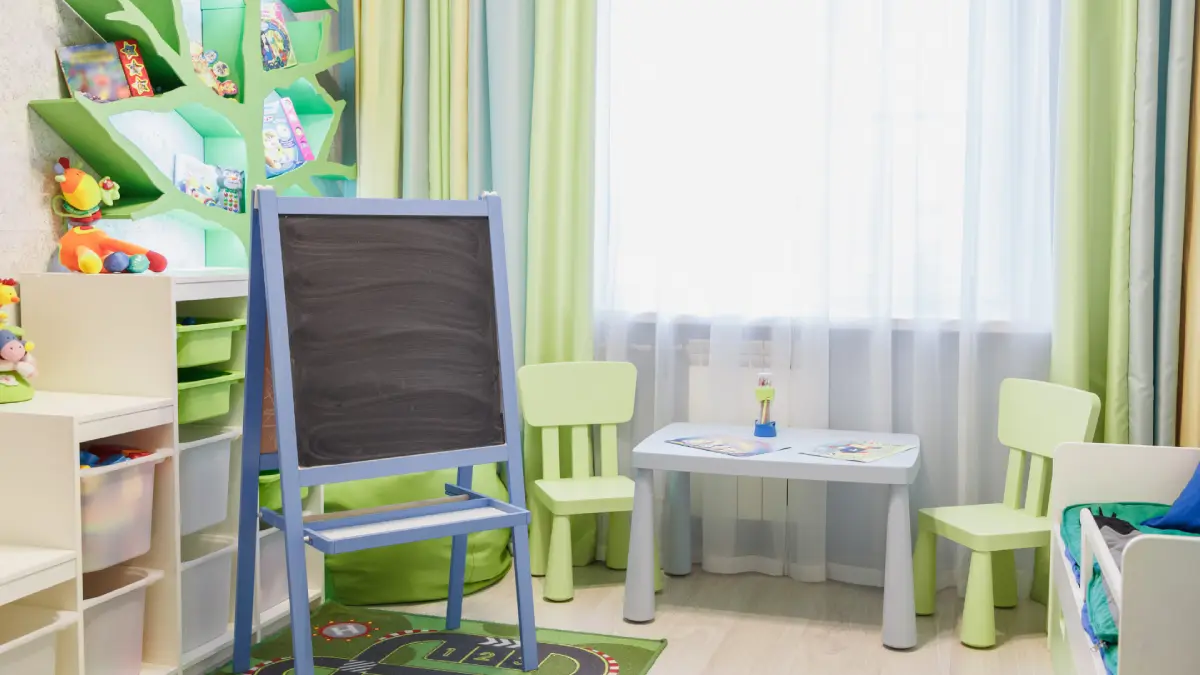 The secret to saving your furniture and walls from the inevitable crayon invasion? Give the kids their very own creative space where they can color to their hearts' content. You can have a whole wall covered with chalkboard paint, or add a dry erase board or drawing paper roll to make their masterpieces on. Make sure the flooring for this area is an easy to clean or a replaceable surface — no carpets and rugs in kids room design!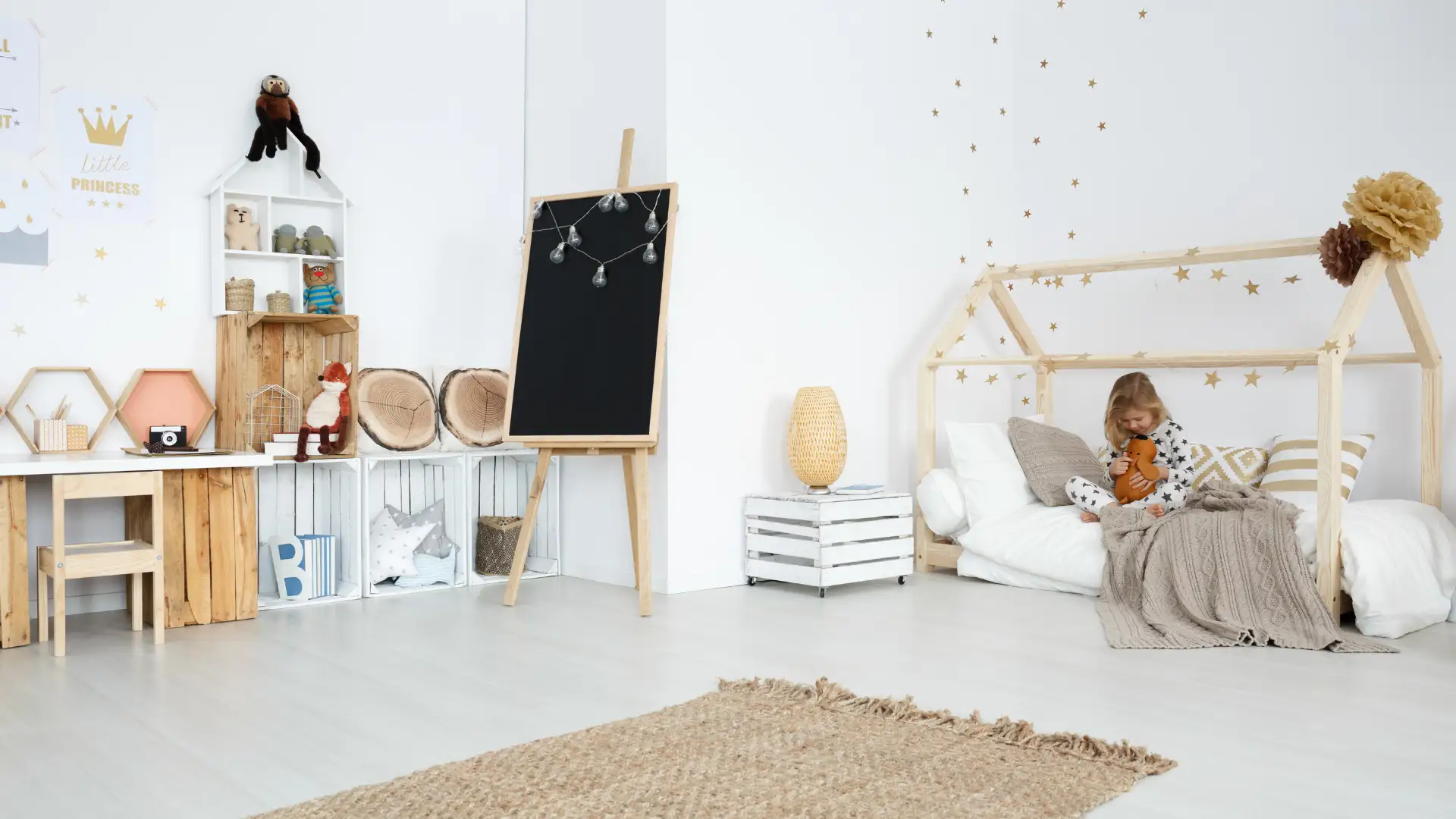 While a desk or study area isn't as important when they're much younger, it is important to have a dedicated space where kids can get a chance to spark their curiosity with age-appropriate books and educational toys. This will make their transition to school smoother and provide a foundation for good study habits.