Introduction:
Outdoor units in Dubai are unbearable in the summer. But, as the cooler months approach, Dubai residents are coming out of our air-conditioned caves to enjoy the outdoors without melting from the heat. Winter in Dubai is the time to go places, try new things, dine outdoors, and have a good time.
As a response to more foot traffic in the streets, restaurants, cafes, and others in the food and beverage industry are creating outdoor units in Dubai for people to enjoy. These outdoor units come in all shapes and sizes, and often mobile for easy transport. They're budget-friendly and a well-designed outdoor unit is a great way to attract both new and old customers
Here are the different types of 
restaurant and cafe
 outdoor units growing popular in Dubai this winter: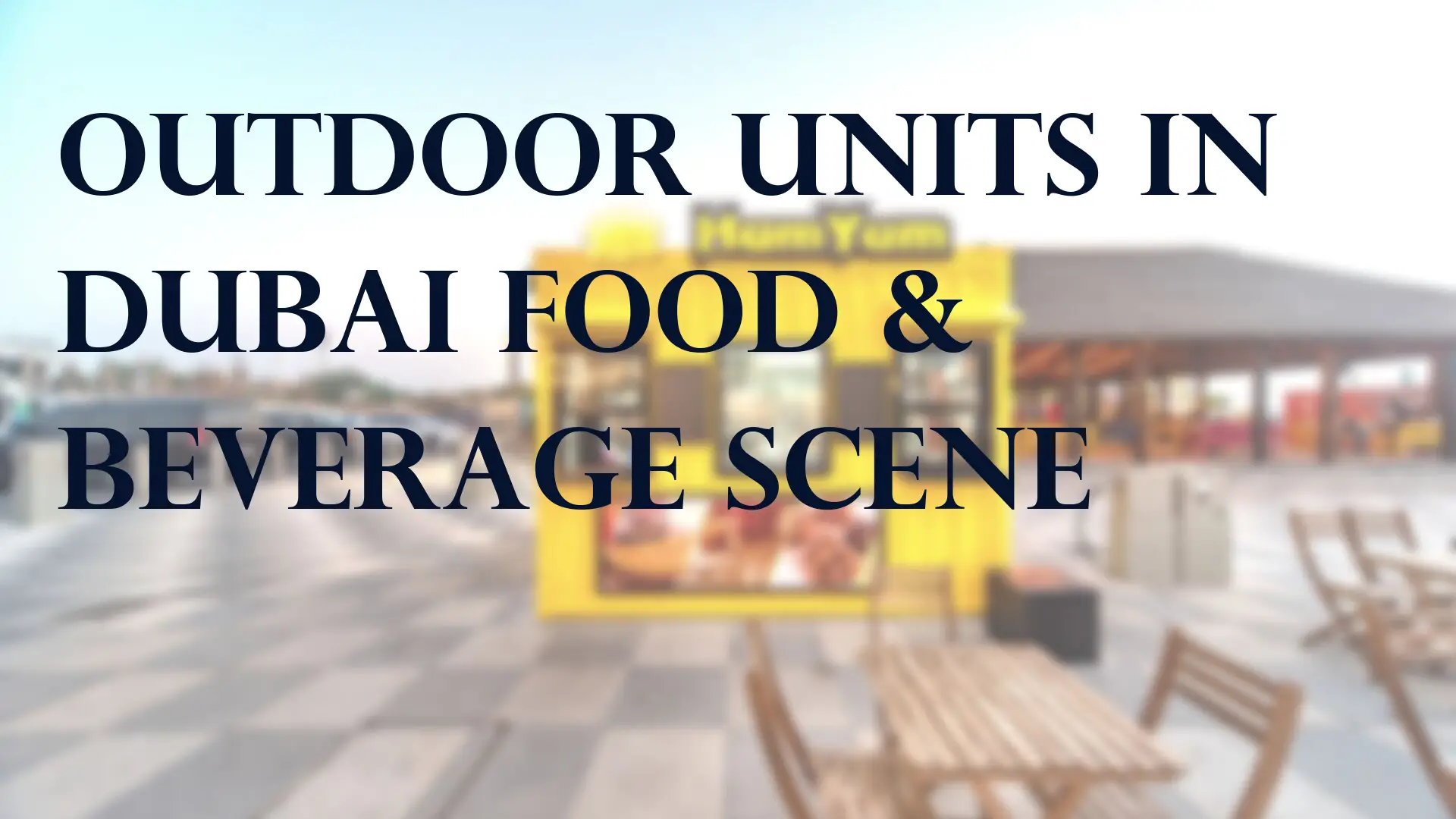 1. OUTDOOR SEATING EXTENSIONS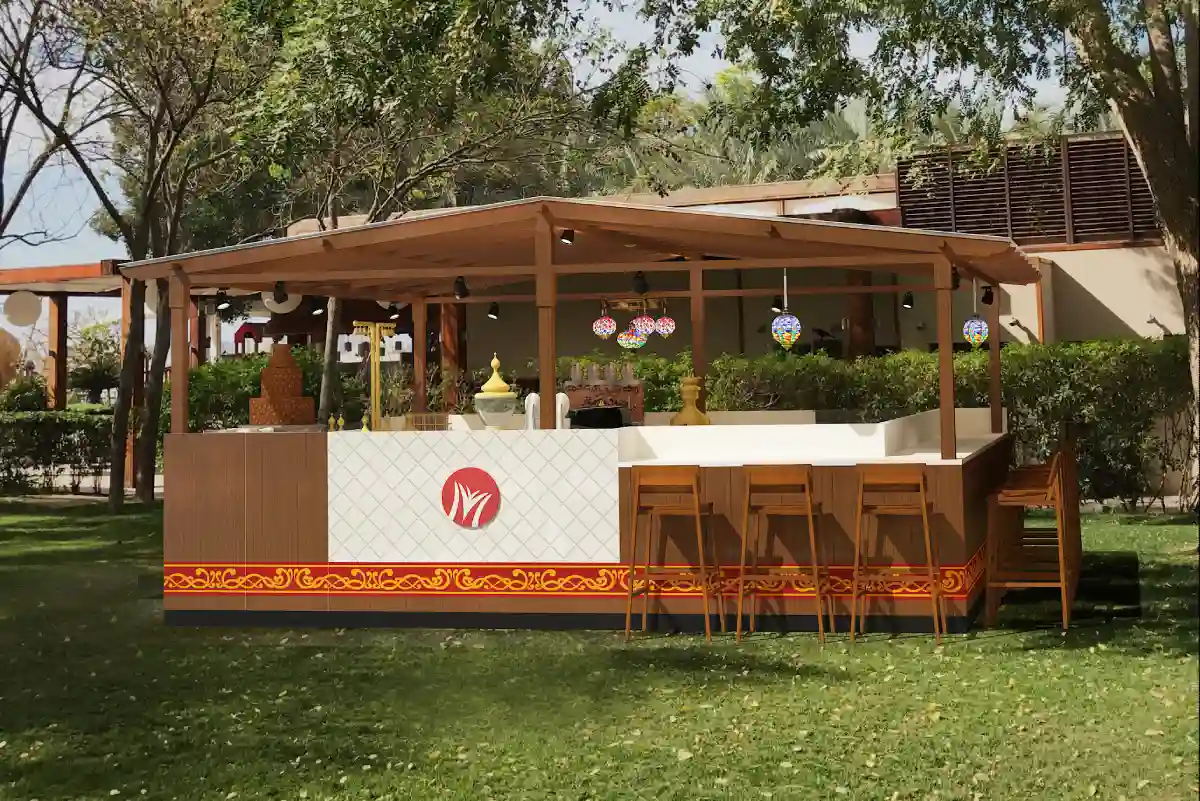 For brick and mortar restaurants or cafes with a bit of sidewalk space, providing outdoor seating will give your place a fresh feel without doing heavy renovation. This can be in the form of a gazebo or a pavilion that gives shade whilst allowing the crisp air to flow freely. Add some greenery to cool the eyes and you have the perfect spot for casual dining for your customers!Outdoor units in the form of seating extensions are free advertising. As people walk by, they will get a free sample of the sights and smells of your food, catch a glimpse of the indoor ambiance, and draw more people in. Alfresco dining is also a favorite especially in the colder months, and additional tables to be filled are always a good thing!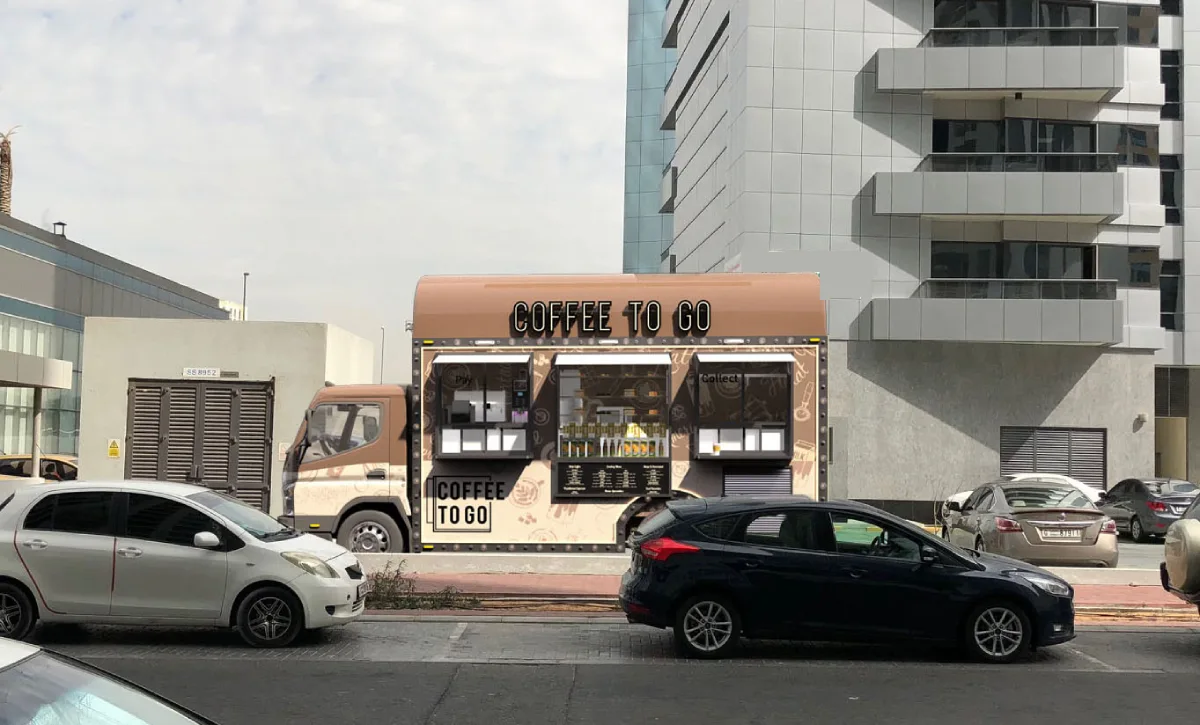 In some parts of the world, kids are woken up from their nap times by the tinkling of the bell from the ice cream cart calling their name. Coffee-to-go and cupcake trucks are popular in big cities, while pop-up kiosks are common outdoor units in parks and beaches around Dubai.Food and beverage trucks are popular for a reason. For business owners, mobile restaurants and mobile cafes require low initial investment and low operation cost. These easily-transported and affordable outdoor units can be as simple or elaborate as you want without breaking the bank. They can be easily transferred from one location to the next, and often attracts a crowd. It's great for startups or establishments that want to draw renewed attention from their customers.
3. CONVERTED SHIPPING CONTAINERS AS OUTDOOR UNITS IN DUBAI
Shipping containers are also a popular choice to convert into small cafe or restaurant units for parks and beaches. They're eco-friendly and recycled, making them a sustainable option for the F&B industry.
Shipping containers
make great outdoor units because they are lightweight and easy to put together and dismantle. They're also very durable and weather resistant. Being an eye-catching and attractive add-on, converting a shipping container to a container cafe or container restaurant can draw a crowd and adapt to the current trends.
While adding a few tables and chairs outside your restaurant or cafe can do the trick, make sure your outdoor units design remains true to your brand and is consistent with your interior design. This is when the advice of a professional designer or a Dubai fit-out company will be helpful. Having the experience to back up design choices based on efficacy is important. As risky as business already is, having a concrete expectation for how your outdoor units will do in the market is important.Our team at Exotic Interiors Studio can design and build your outdoor restaurant or cafe unit to fit your taste and budget. We have had a decade of experience, thus giving us a solid grasp of what works in the Middle Eastern F&B industry. Disrupt the market and build your outdoor units by calling today us today at 052 542 2227 or email us at
[email protected]