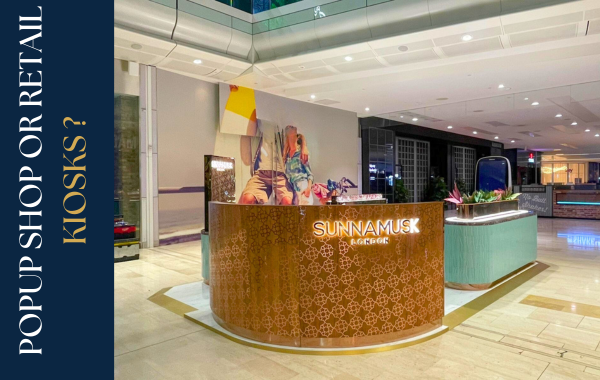 Pop up Retail Store or Kiosk ?
Pop up retail stores and kiosks are both popular options for retailers who want to establish a temporary presence in a particular location. However, there are differences between the two options that can impact the retailer's goals, budget, and overall strategy.
Pop up retail stores are temporary retail spaces that can be set up in a variety of locations, such as shopping malls, empty storefronts, or outdoor spaces. Pop up stores can range in size from small boutiques to large, multi-level spaces. They are designed to create a unique and memorable shopping experience for customers, and often feature limited-edition merchandise, interactive displays, and immersive environments. Pop up stores can be used to test new markets, generate buzz and excitement around a brand, or increase sales during peak seasons.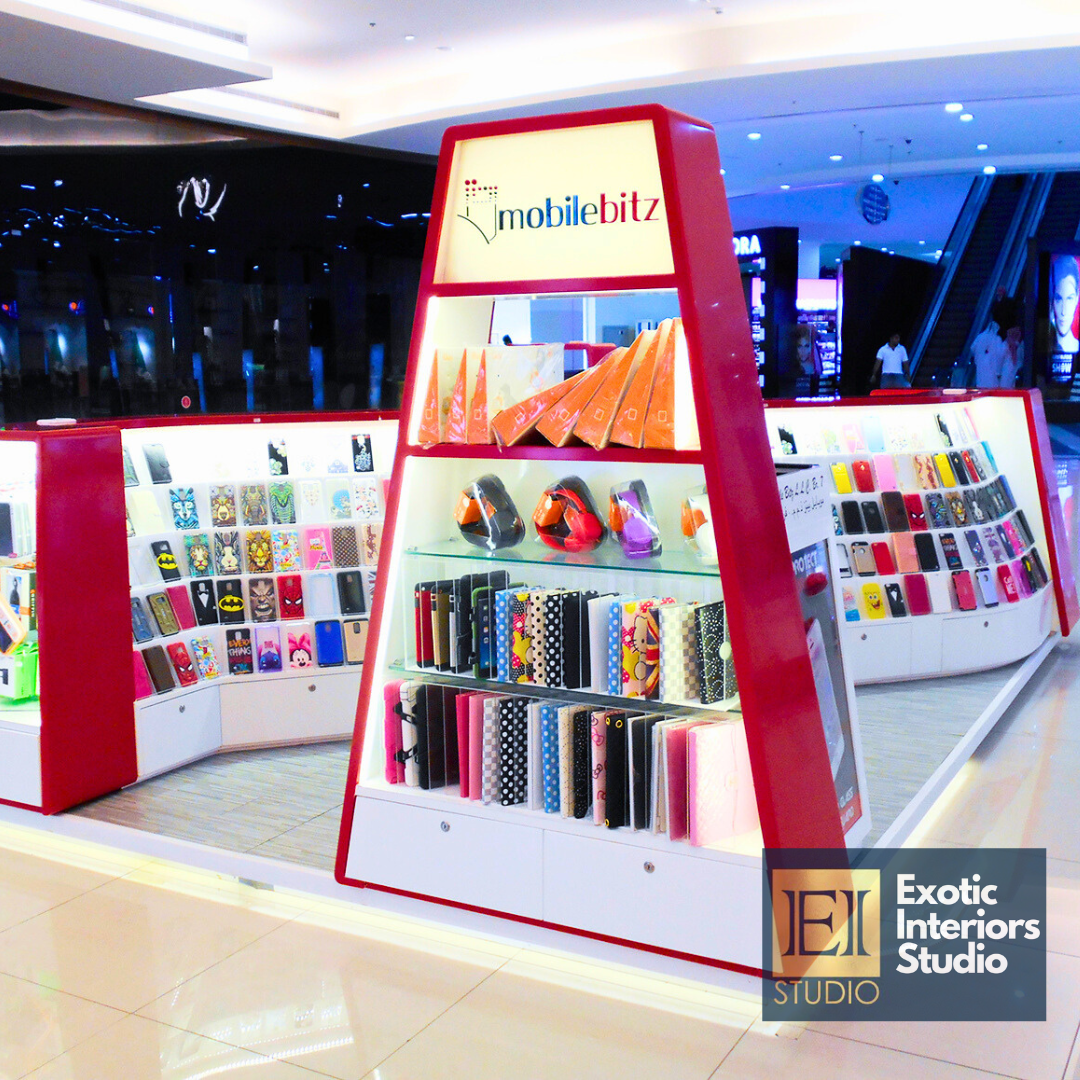 On the other hand, kiosks are small, self-contained retail spaces that are typically found in high-traffic areas such as malls, airports, or train stations. Kiosks are usually much smaller than pop up stores and are designed to sell a specific type of product, such as jewelry, accessories, or food. Kiosks are often used by retailers as a low-cost alternative to opening a traditional retail store. They require less space, have lower overhead costs, and can be easily relocated to different areas within a mall or other high-traffic location.
A pop-up store retail kiosk, is a temporary structure that is designed to be quickly and easily assembled and disassembled, and used for retail and marketing purposes. It can be used to showcase products, provide information, or facilitate sales in a variety of settings, such as malls, trade shows, events, and public spaces.
Designing and building a pop-up retail kiosk requires specialized expertise and knowledge. A pop-up retail kiosk designer and manufacturer can help businesses create a custom kiosk that meets their specific needs and objectives. The designer and manufacturer can work closely with the business to create a design that aligns with the brand's identity and message, while also being functional and visually appealing.
The designer and manufacturer will also be responsible for selecting the appropriate materials and construction methods to ensure that the kiosk is durable, reliable, and easy to assemble and disassemble. They may use lightweight and durable materials, such as aluminum, solid surfaces like corian, marble, or high gloss painted board, to make the kiosk easy to transport and set up, while still being sturdy and secure.
In addition to design and manufacturing, pop-up retail kiosk companies may also provide logistics, setup and takedown, and maintenance and repair services. They may also offer data analytics to track the performance of the kiosk and optimize future campaigns.
When deciding between a pop up store and a kiosk, retailers should consider several factors, including their budget, target audience, and goals for the temporary retail space. Pop up stores are often more expensive to set up and operate, but they can offer a more immersive and memorable shopping experience for customers. Kiosks are generally more affordable and can be a good option for retailers who want to test the waters in a new market or promote a specific product or service. Ultimately, the decision between a pop up store and a kiosk will depend on the specific needs and goals of the retailer.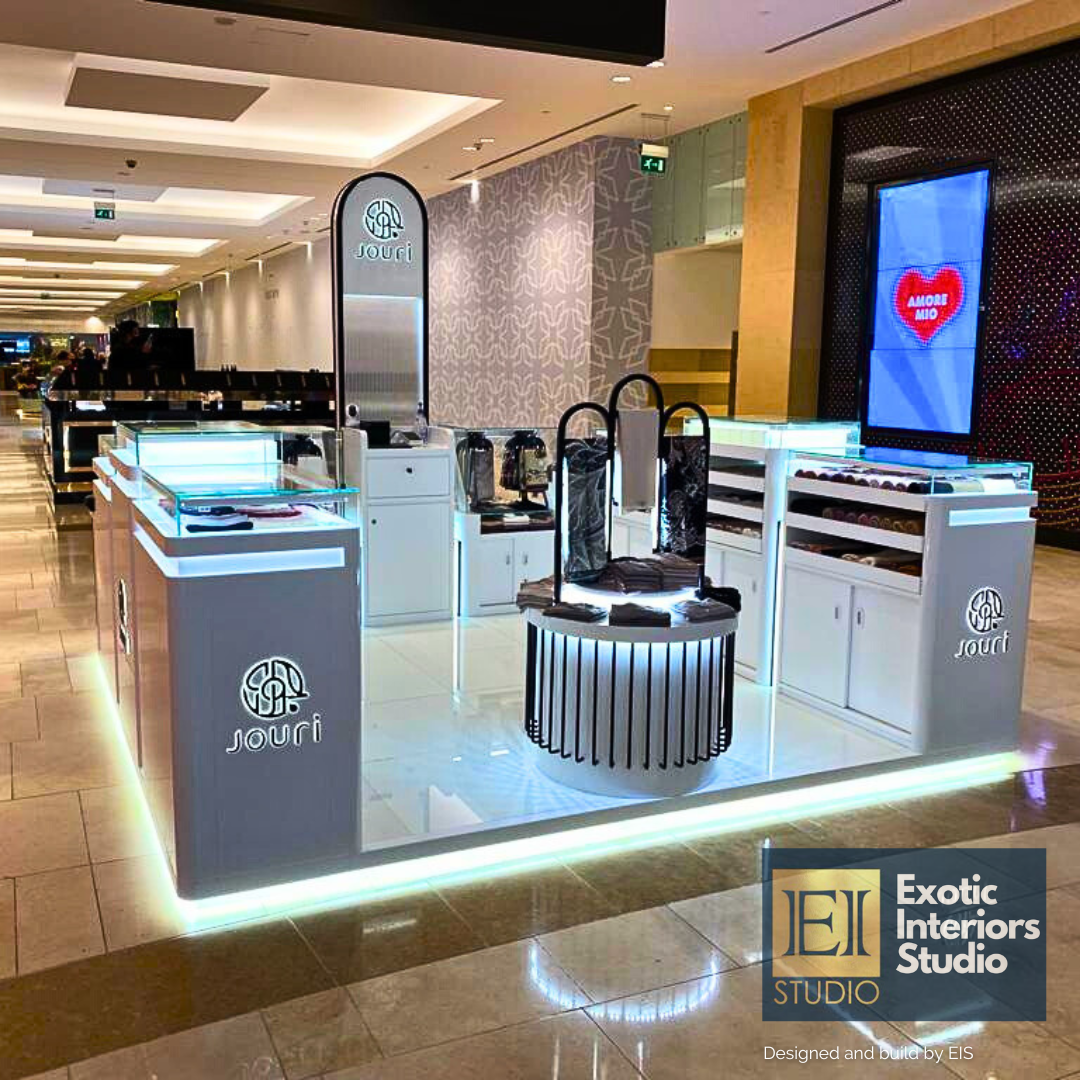 Overall, a pop-up retail kiosk can be a powerful tool for businesses looking to create engaging and memorable retail and marketing experiences. By working with a pop-up retail kiosk designer and manufacturer, businesses can access the expertise and resources needed to create a custom kiosk that meets their unique needs, and create a successful and impactful pop-up campaign.
You can consult visit our portfolio at Exotic Interiors Studio to get some information about the latest interior design & decor trends.
For more inspirations for your design, CONTACT  our experts who can help you find the right design ideas for your restaurant. Feel free to reach out to us anytime.
GIVE US A CALL AT +971 52 542 2227 OR DROP US A MESSAGE AT [email protected]. GET IN TOUCH WITH US TODAY!