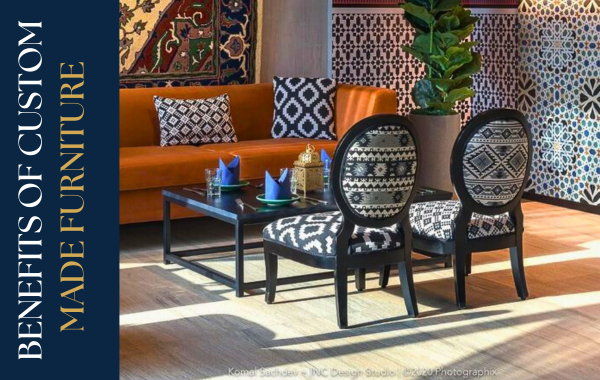 What Are The Benefits Of Custom Made Furniture?
Have you moved to a new home but want to get rid of conventional furniture ideas to decorate it? The struggle is real. We understand how much effort you have put into buying a new living space, so decorating it must be incredible too. Take a deep breath and relax! Because things are still in your hands. Thanks to custom-made furniture and its advantages, you can always customize your furniture as per your needs, ideas, and budget, of course.
Although there's a pool of store-sought furniture that may serve you its purpose, there's something special in custom creations that syncs with your vision and style. But if you're still confused, we have penned down some benefits of having personalized furniture. Take a look at it!
Unparalleled Personalization
Whether in residential or commercial spaces, the foremost advantage of having bespoke furniture is unmatched personalization. Unlike other massively produced pieces, custom furniture allows you to conceptualize and design the pieces as per your preference from every hook and corner.Literally, what's better than choosing your own wood type, color, décor design, dimensions, and everything else? And the best part? This level of personalization ensures that your furniture reflects your ideas and visions, which is almost impossible to achieve with typical furniture types.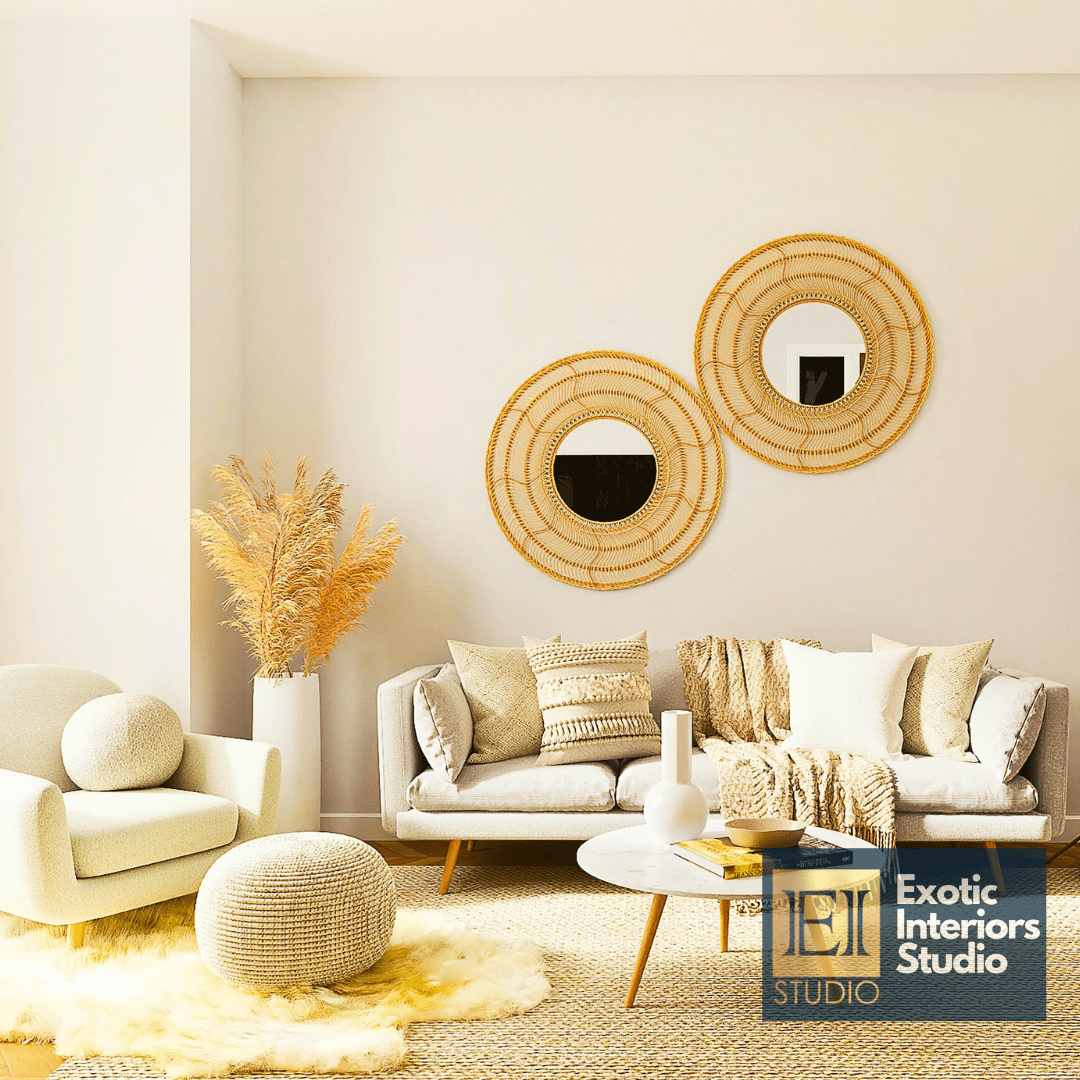 Just The Right Fit for Your Space
When it comes to shopping for furniture, the biggest challenge is finding one that matches your space's layout. While generic furniture could be acceptable in cases of emergency, if time allows, opting for custom-made furniture is highly recommended. This option ensures a perfect fit for any room while maintaining a sophisticated and refined appearance.

Outstanding Craftsmanship and Quality
Custom-made furniture might be more expensive due to the craftsmanship involved. However, it's important to keep in mind that the furniture you find in regular shops is usually cheaper because it's made with lower-quality materials and may not last as long. With custom-made furniture, you can be assured of durability and longevity since high-quality materials are used to create them.
Eco-Friendly and Sustainable Option
If you are also conscious about environmental sustainability and make choices that revolve around that, then opting for customized furniture is ideal. Not only it's an environmentally responsible choice, but it reduces carbon footprint and supports local communities. Moreover, custom-made furniture has a lesser chance of ending up in landfills, thereby contributing to a more sustainable strategy for interior design.
Freedom to Design
Employing a bespoke approach gives you the liberty to experiment with unique and innovative ideas for furniture design that are rarely available in stores. Whether you like the sleek and minimal look or prefer the extravagant traditional style, custom furniture can bring your ideas to life.Icing on the cake? You can even infuse intricate carvings, ornate details, or try out-of-the-ordinary finishes, making the piece an actual work of art that exhibits your imagination.

Long-Term Satisfaction
Furniture is a significant investment that needs a hefty amount, and custom-made pieces ensure you get precisely what you want with value for money. Having pieces you requested on order will not only last for a long time but will never go out of fashion for its innovation. On the other hand, the emotional attachment of handcrafted pieces will likely resonate with your personality more, serving as one cherished memory for generations.
The Final Words
To sum up, custom-made furniture brings many benefits that enhance the overall ambience and functionality of your living spaces. Whether you want to maximize space, depict your style, or aid in a greener environment, custom-made furniture is your door to seek an exclusive and fulfilling way to enhance the aesthetics of your space.


Exotic Interiors Studio is a leading interior design company in Dubai with expertise in offering reliable and enticing interior designs and templates that guarantee customer interaction and a wholesome shopping experience.
You can consult us or visit our portfolio at Exotic Interiors Studio to get some information about the latest interior design & decor trends.

GIVE US A CALL AT +971 52 542 2227 OR DROP US A MESSAGE AT [email protected]. GET IN TOUCH W