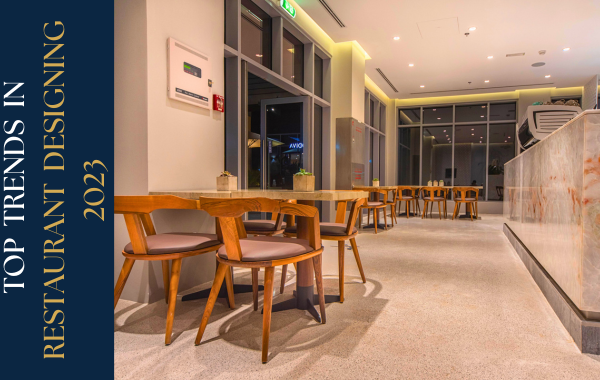 What Are Top Trends In Restaurant Designing 2023
In 2023, restaurant owners are trying out new design ideas to make their places look cool and inviting. Thus, a lot of interior designing companies in Dubai have started to mould their ideas according to the current trends. These trends include creating engaging and immersive spaces that grab people's attention. Many experts believe that the use of things like unique lighting, colorful decorations, and different types of artwork can make the restaurant feel special and exciting based on restaurant interior design ideas.
Moreover, others debate on keeping things more simple and clean for a better inviting atmosphere. However, with the constant change in interiors and exterior layout of spaces, selecting a perfect inviting atmosphere for your restaurant can be a little challenging. Thus, to help you make an informed decision, this blog will delve into some of the best and visually striking restaurant decor trends that are worth considering.
Separate Ordering And Walking Areas
In 2020, many restaurants had to change how they did business because of the pandemic. They had to rely more on delivering food and letting customers pick up orders instead of dining in. This made it essential for restaurants to have a convenient area for people to pick up their food.
The increase in take-away and delivery started out of necessity, but now it has become a way for restaurants to reach more customers who prefer eating at home. Restaurants have started creating separate spaces for handling such orders to make things easier. This helps both the restaurant and the delivery drivers because they don't have to deal with lots of people coming in and out of the main dining area. It reduces congestion and makes the whole process smoother.
Open Outdoor Dining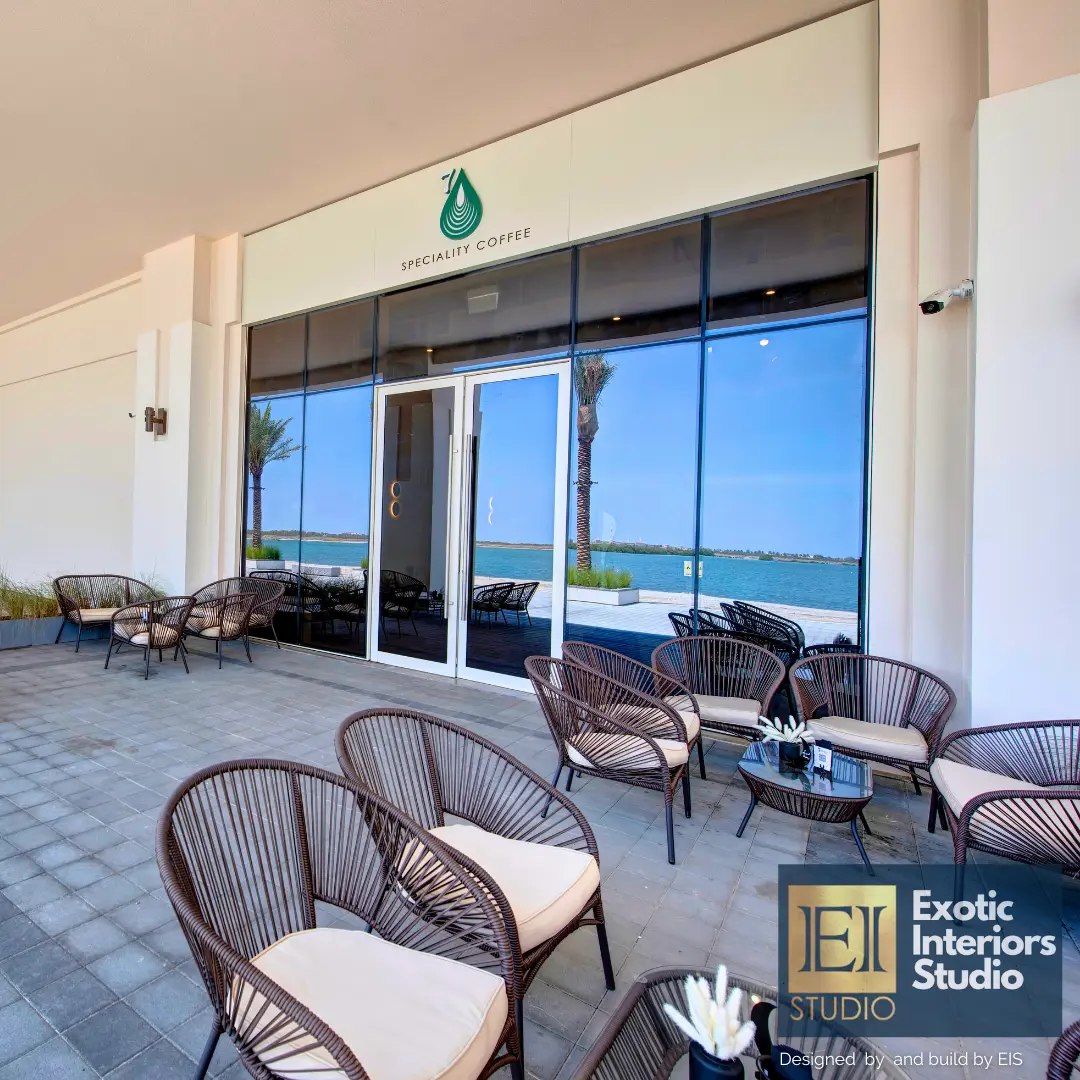 Post pandemics, many restaurants have adapted to the outdoor dining practice by adding or expanding outdoor dining spaces, using parking lots and other outdoor areas. This trend continued as it provided a safer option and accommodated customer preferences.
Outdoor dining allows restaurants to operate and remain profitable regardless of any future pandemics or customer concerns about indoor dining. Moreover, they also offer an inviting and pleasant environment for customers to dine in.
Walk-Up Windows
Customers highly appreciate drive-throughs' convenience and efficiency, allowing them to acquire food without having to exit their vehicles. Similarly, walk-up windows at restaurants provide a similar level of convenience, enabling customers to swiftly pick up their orders without needing to enter the establishment. These windows not only expedite the process but also ensure the safety of the staff. Additionally, they effectively segregate the pickup and delivery operations from the dining area, streamlining operations and enhancing the overall customer experience.
Dining At Rooftop
Eating on rooftops has always been popular in big cities with tall buildings. Rooftop dining spaces allow customers to dine in peace while also dwelling on the stunning view of the city paired with fresh air.
If you have access to your roof, it's worth considering turning it into a dining area. With outdoor heaters and dome-shaped igloos, restaurants can keep their rooftops open for business all year, even in cold weather.
Dining Pods
Dining pods have emerged as an ideal solution, catering to the post-pandemic demand for privacy and the need for customers to maintain a safe distance from others. These innovative structures enable customers to enjoy their meals at the restaurant while remaining separated from fellow diners. By providing privacy and a sense of personal space, dining pods enhance the overall dining experience.
Several options can be considered for constructing dining pods, including sheds made of clear plastic, tents, or the popular and visually appealing plastic "igloo" tents. However, it is crucial to ensure adequate ventilation within the pods to maintain a comfortable and safe dining environment. Additionally, thorough cleaning and sanitization of the pods between each guest are essential to uphold hygiene standards and reassure customers about their safety. By implementing these measures, restaurants can provide a unique and secure dining experience, meeting the evolving needs of their clientele.
Spacious Waiting Areas And Lobbies
Huge rooms with tall ceilings and wider spaces are one of the biggest trends this season. Experts have claimed that restaurants with spacious waiting lobbies, designed with attention to detail and innovative artwork, add to customers' overall dining experience. Among the best restaurant interior design trends of 2023, this trend definitely takes the sweep.
Moreover, having a larger lobby or waiting area is especially important for restaurants in areas with seating capacity limits. These limits can result in longer wait times, causing customers to be crowded together in a small space. By making a separate waiting area, customers can wait in a well-ventilated place where they can keep a safe distance from others.
Mix And Match Furniture Pieces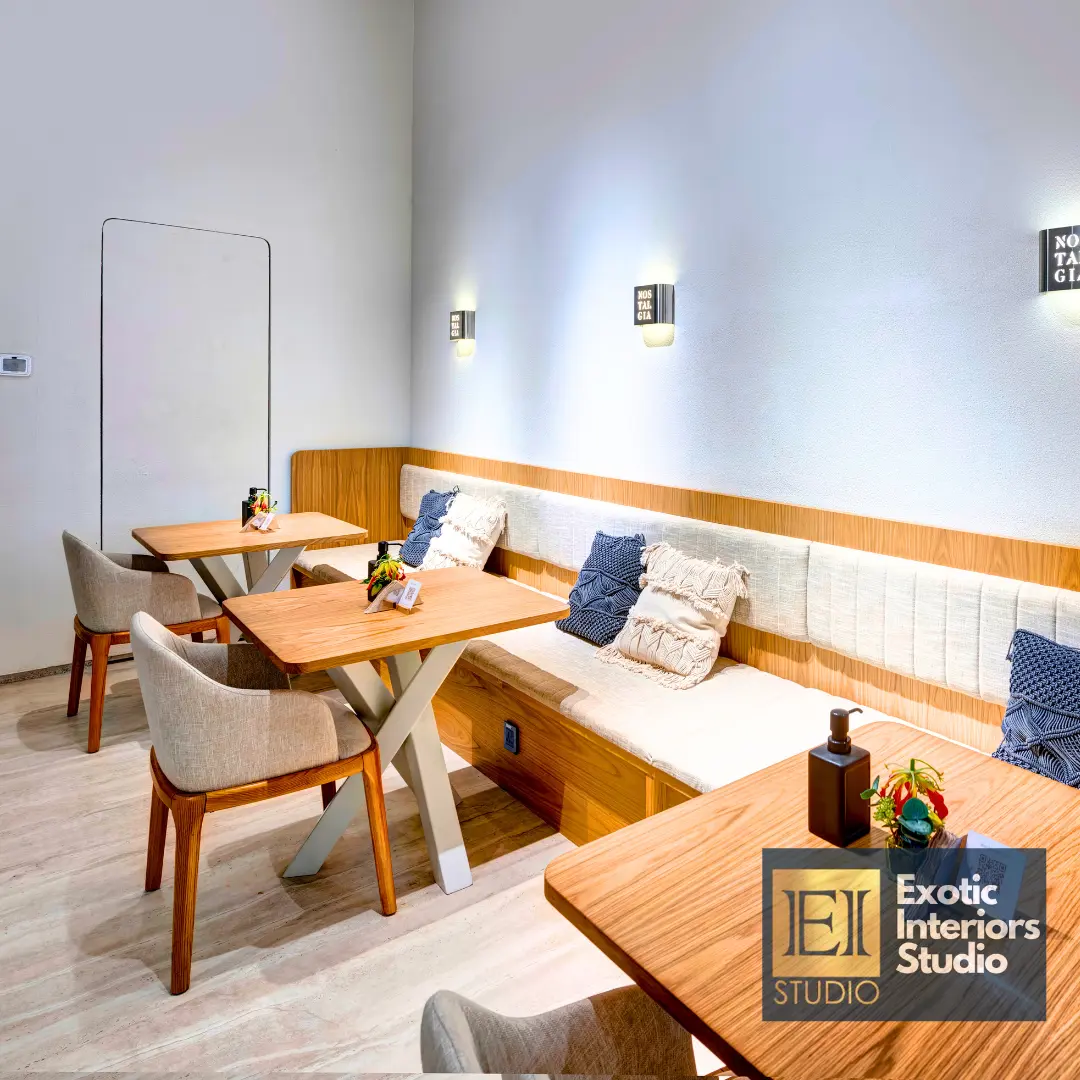 The internet has made it possible for communities worldwide to become more diverse, which is reflected in restaurant decoration ideas. One popular trend among the most intriguing restaurant decor trends is using contrasting furniture, which has been seen in home design and is now making its way into restaurant spaces. This trend aims to create a cozy and familiar atmosphere. To incorporate this trend into your restaurant, you can choose tables and chairs with the same color scheme but different styles.
Designed Ceilings
When it comes to design, we often overlook the importance of the ceiling. However, incorporating interesting elements into your ceiling is crucial for the overall design. A well-designed ceiling can enhance the space and create a more comfortable, open, and inviting atmosphere, especially when compared to plain white ceilings with simple fixtures. There are several ways you can achieve this. For instance, you can paint the ceiling with a complementary color, hang art using strings or wires from the top, or install unique and eye-catching light fixtures.
Plants And Green Spaces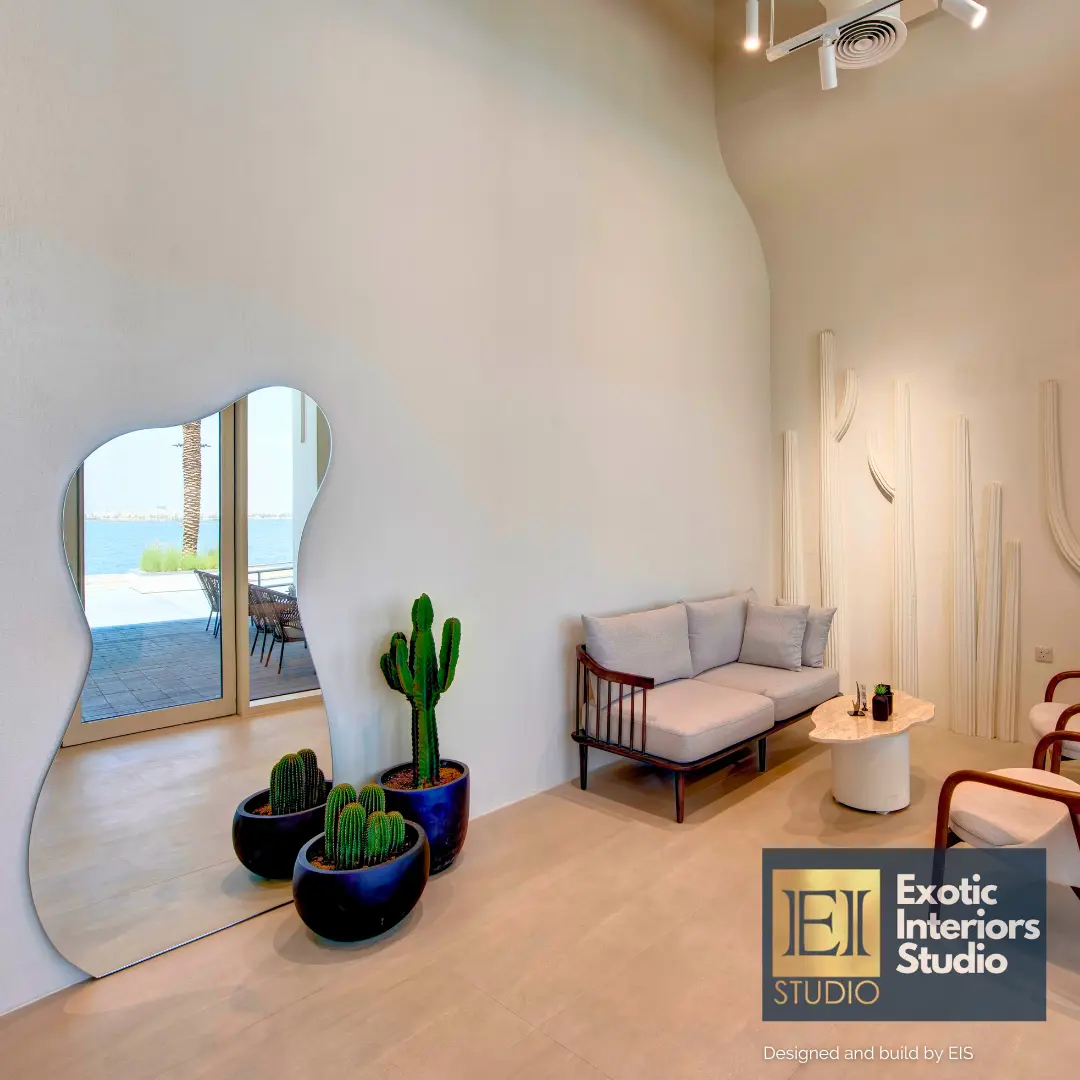 Scientists have discovered that having plants around improves people's feelings about space and increases their overall happiness. The trend of bringing more plants into homes has become popular, and now it's also extending to restaurants. Plants have been among the most popular restaurant decor trends for a few years, but in 2023, we anticipate this trend to go even further.
Bottom Line
Restaurants have always been the go-to choice for people to meet and greet or enjoy an awe-worthy food experience. Besides simply offering tasty meals, restaurants also provide a pleasant atmosphere to catch up and have a great quality time. The interior design of a restaurant plays a vital role in your overall dining experience. Incorporating the best restaurant interior design trends of 2023, like outdoor and rooftop dining, adding a touch of warm colors, or infusing a little greenery, can help give just the wow factor to your restaurant.
Exotic Interiors Studio offers reliable and stunning interior design services for your restaurants. Our skilled team of designers has years of experience upgrading various spaces. With our state-of-the-art tools and highly knowledgeable staff, you can turn your boring old restaurant into a tempting and inviting dining space.
Exotic Interiors Studio is a leading interior design company in Dubai with expertise in offering reliable and enticing interior designs and templates that guarantee customer interaction and a wholesome shopping experience.
You can consult us or visit our portfolio at Exotic Interiors Studio to get some information about the latest interior design & decor trends.

GIVE US A CALL AT +971 52 542 2227 OR DROP US A MESSAGE AT [email protected]. GET IN TOUCH WITH US TODAY