Introduction:
There are a whole lot of interior designing rules that were supposed to be followed in the past, but today, every interior designer wants to show the creativity of their work. Those rules are still followed everywhere, but if you want your spaces to stand out and don't want it to have the typical old look, you must break the rules. However, rules are made to break and to break the rules, you should learn them first, so you know how to break them.
The interior fit-out companies in Dubai break all the stereotypical interior designing rules and help make your extra small space look great and elegant.
Here are 7 small space rules interior designers secretly wishes to break.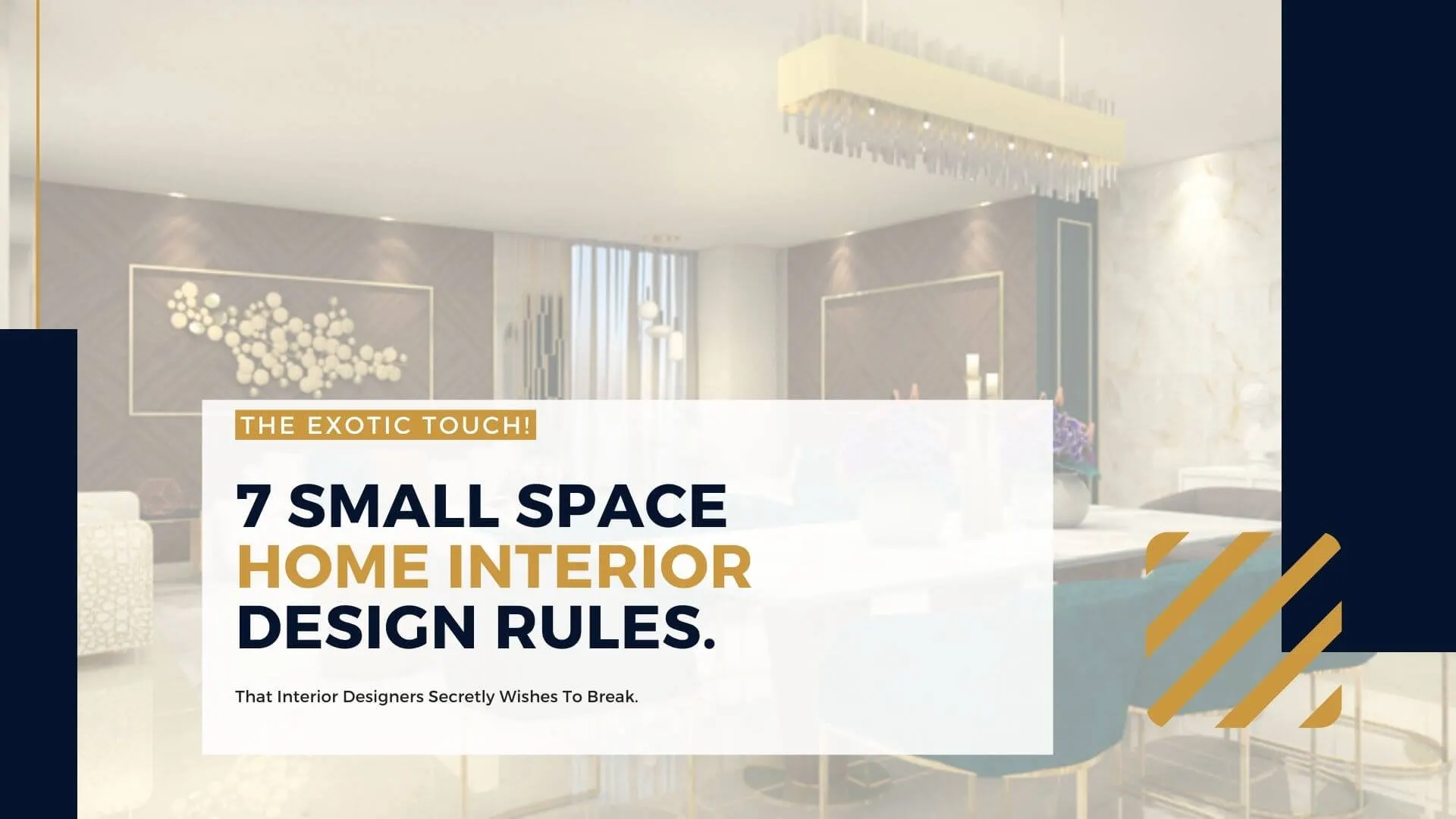 RULE 1. LIGHT PAINTED WALLS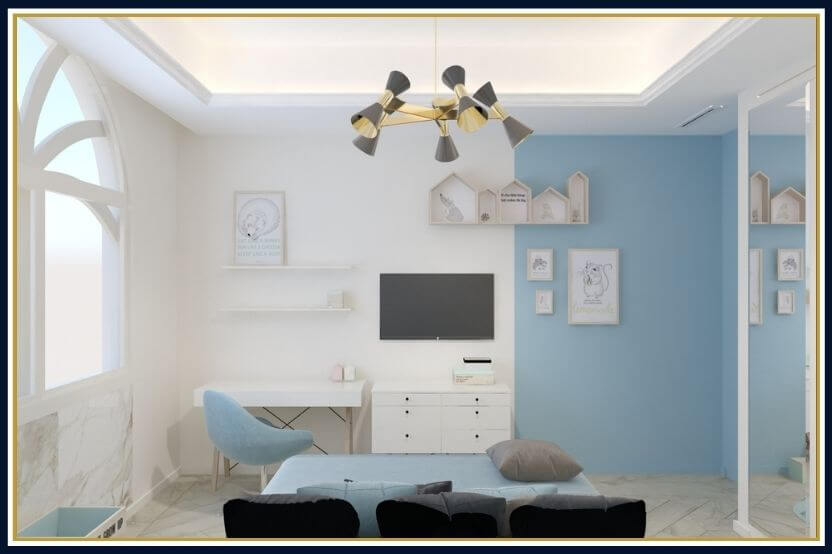 The rule of using only light and bright colors in small spaces is a bit outdated now. Designing your home's interiors is completely your choice, and that should not be restricted from any pointless rule. If you want to add dark colors to your living room or any other room of the house, it is totally up to your choice. Painting the walls black or dark navy blue will prove to be an excellent choice, and it will not make your small space appear smaller. Dark colors will give the space a cozy and elegant look. All you need is just the right amount of light if you want any color to look good. Black color can be used in any room but is an ideal choice for a small bathroom, with a large bathroom mirror because that will give the feel of open space to a small bathroom.
RULE 2. YOU DON'T NEED TO FOLLOW: SMALL ROOM, SMALL FURNITURE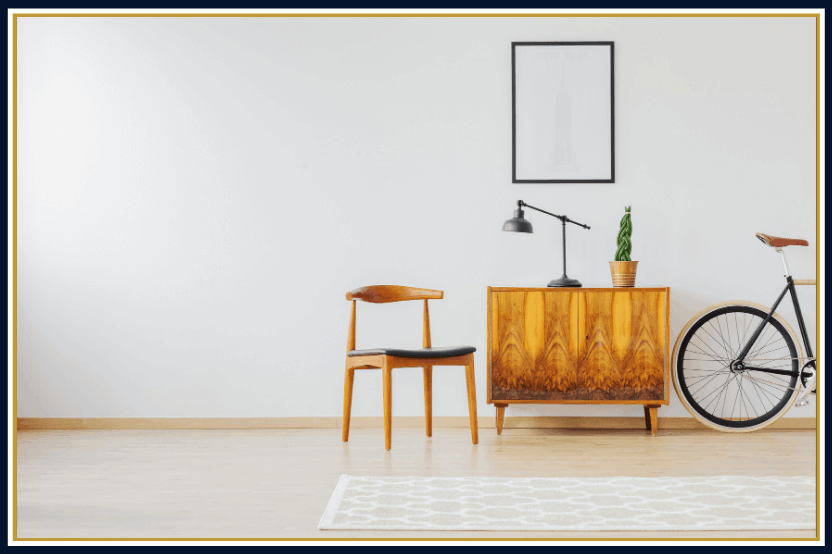 If you think that your furniture's size should be directly proportional and scaled following the size of your room, you are wrong here. Usually, we think that adding some small furniture pieces in a small room will provide a roomy and generous look to the room, but that is not correct. This will make the small space congested and crowded, and the room will appear disorganized and messy. Avoid bulky furniture and try using a balance of large and small furniture. For example, a large sofa will work with two small armchairs and a small coffee table. The carpet size will impact the most to give an impression of ample space to the room. So, try adding a large light-colored carpet or mat under the furniture to give a wider look to the room.
RULE 3. LET GO OFF: AVOID LARGE PATTERNS ON WALLS
There is a rule of interior designing that you should use only small-scale patterns in small spaces, but do you want to be happy? If yes, then break the rules. If large patterns inspire you and you want to add beautiful large patterns to your small living room or small bedroom walls, then go for it. Nothing should stop you from following your heartiest desire. However, large patterns also create a large appearance for a smaller space and make your guests look up to it.
RULE 4. YOU CAN IGNORE: PLAIN WHITE CEILINGS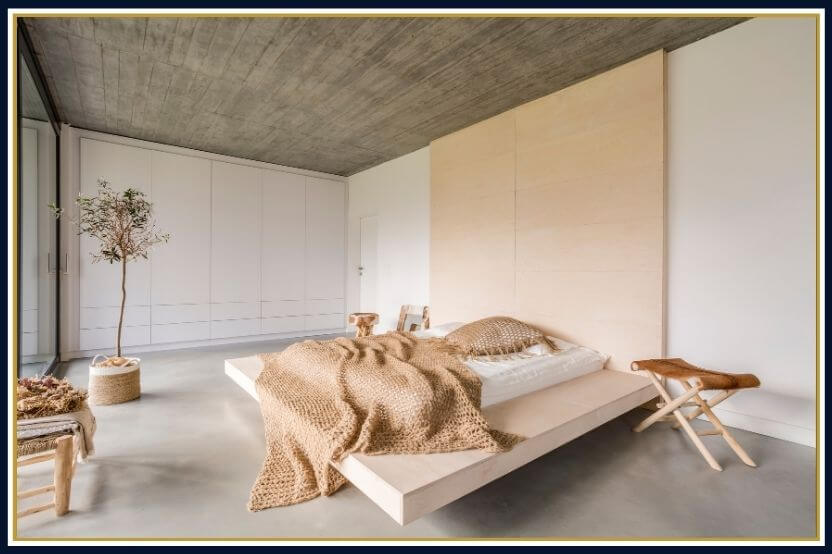 Many interior designers are breaking the rule of only white ceilings in small spaces. White ceilings are now very boring and bring no excitement, add some colors to your small space ceiling and show your creative side. Many interior fit-out companies in Dubai are now throwing this old rule of white ceilings out of the window and bringing their creativity to the ceilings. Patterned ceilings are a new trend now, and people add patterns to their small room ceilings.
RULE 5: AVOID: DARK COLOURED FURNITURE
If you love dark-colored furniture and want to place them in your small room, then don't be afraid of breaking the rule "light colors for small spaces." You can use dark furniture in combination with light-colored walls such as black on white or maybe dark brown furniture on light brown walls. You can also use dark on dark. For example, if the walls are black, then go with deep blue furniture or simply go with a little lighter shade than the wall. The dark-on-dark combination will give a chic look to your small space, and you will certainly admire the final results of the room. You can also add a transparent glass coffee table with a dark sofa and armchairs set in the living room.
RULE 6. NEGLECT: LIGHT AND NEUTRAL CURTAINS
As we already said, light colors are boring so, to bring excitement to your small space, let's add bright and bold colors to it. The addition of bold color curtains or maybe bold patterned curtains will give a bright and fresh look to the small space. Make sure that the curtains are not too heavy and bulky because that will undoubtedly spoil the look of your room. Imagine the sunlight passing through the dark violet-pink curtains and changing your small room's complete look and giving it an aesthetic and calm appearance. Anyone will surely fall in love with that!
In some designer's opinions, cabinets do not work for a small space and create a crowded appearance of the room, and they prefer installing open shelves in small spaces. Our belief is opposed to it because open shelving will cause a messy and untidy impression of the room if the items are not placed well and precisely. We suggest you avoid large and heavy cabinets and go for some light cabinets that should match the color of the walls. This way, the room will feel visually spacious and open.
We know that you are breaking the above-mentioned rules whenever you can renovate your small space. If you want any help, then Interior Design Dubai Companies will help you for sure because "you are remembered for the rules you break." Make the renovation of your home fun and play with shapes, sizes, and colors, and don't forget,
LIFE IS SHORT,
BREAK THE RULES!
FOR MORE DESIGN INSPIRATIONS YOU CAN CONTACT OUR EXPERTS WHO CAN HELP YOU FIND THE RIGHT DESIGN IDEAS FOR YOUR RESTAURANT. FEEL FREE TO CONTACT US,
GIVE US A CALL AT 052 542 2227 OR DROP US A MESSAGE AT [email protected]. GET IN TOUCH WITH US TODAY!